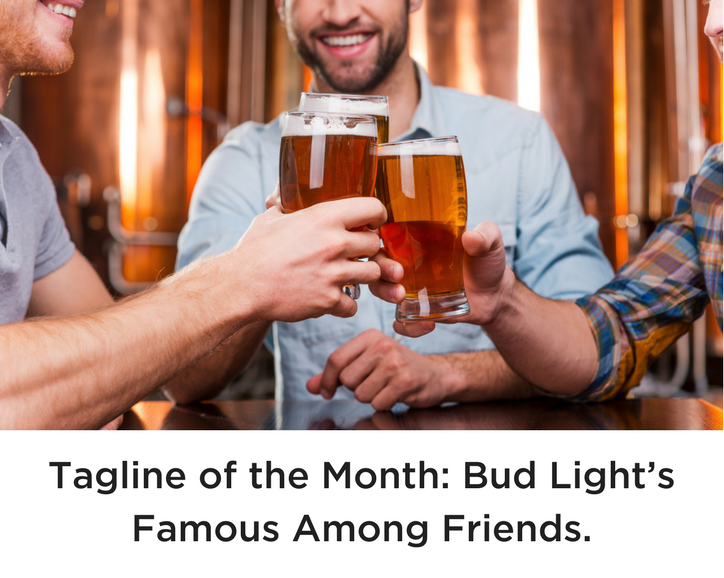 Anheuser-Busch has unveiled a new tagline for Bud Light beer. The slogan, "Famous among friends," debuted on commercial spots airing during this past weekend's NFC and AFC championship football games.
Created by Wieden + Kennedy New York, the tagline positions Bud Light as a beer to drink while experiencing all the "big and small" moments that occur throughout a friendship.
A 60-second version of the spot will appear during Super Bowl LI.