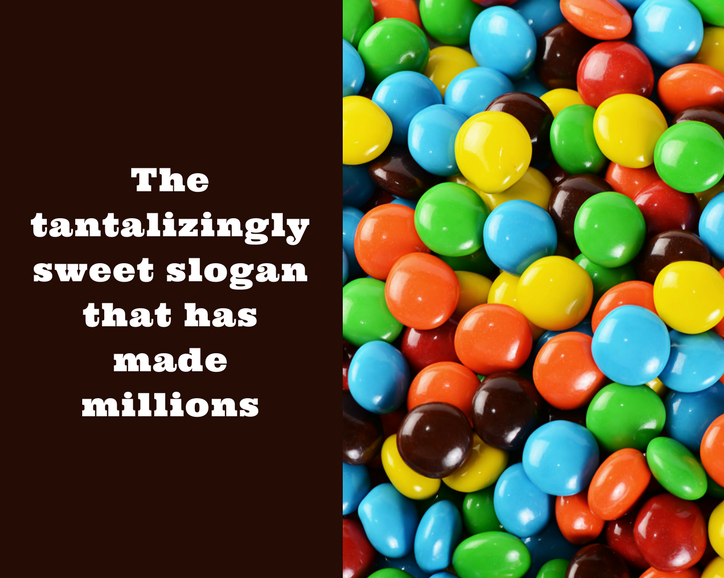 "Melts in your mouth, not in your hand."
If you are familiar with this slogan, chances are you are a chocolate fanatic like me. I like to consider myself a chocolate connoisseur, so when it comes to M&M's and their delectable flavor, I am no amateur. Just thinking about these tiny round treats got me wondering about the historical meaning behind M&M's mouthwatering tagline.
In her article, "The Wartime Origins of the M&M," author Laura Schumm dives into the history behind the birth of M&Ms. After watching soldiers eat tiny round chocolates covered with hard external shells during the Spanish Civil War, Forrest Mars Sr. had the idea to develop a chocolate that would be resistant to melting in summertime temperatures.
Upon returning to the United States, Mars found post-rationing chocolate supplies scarce. He partnered with Bruce Murrie, son of the Hershey Chocolate Company's president, and the two pooled their chocolate resources and formed a new company. Mars and Murrie used their initials for the company's name, and M&Ms candies were soon born.
M&M's memorable tagline has clearly stuck in the minds of consumers. Researches at Texas Tech University conducted a study in which 595 people were asked their opinions on popularly used slogans. Among 150 taglines, "Melts in your mouth, not in your hand" topped the list as the most liked slogan.
Consumers have also proven their affinity for the M&M tagline through their purchases of the product. In fact, M&M's are the top selling chocolate candy in the United States, with approximately $407 million in annual revenue generated from consumers who are eager to taste their chocolate-y goodness.
So, companies, take note: There are a lot of lessons that can be learned from M&M's use of their iconic tagline. The first is to keep it simple. In today's fast-pace world, we consumers thrive on living life at a high-speed rate. That being said, it is important to keep taglines short and sweet to save consumers from feeling bogged down while reading them. Second, slogans should also have meaning, which is exemplified perfectly by an M&M's tagline that is rich with historical significance.
Considering a new tagline? Developing your slogan in a clever and unique fashion is a surefire way to have consumers devouring your product faster than a handful of M&M's.