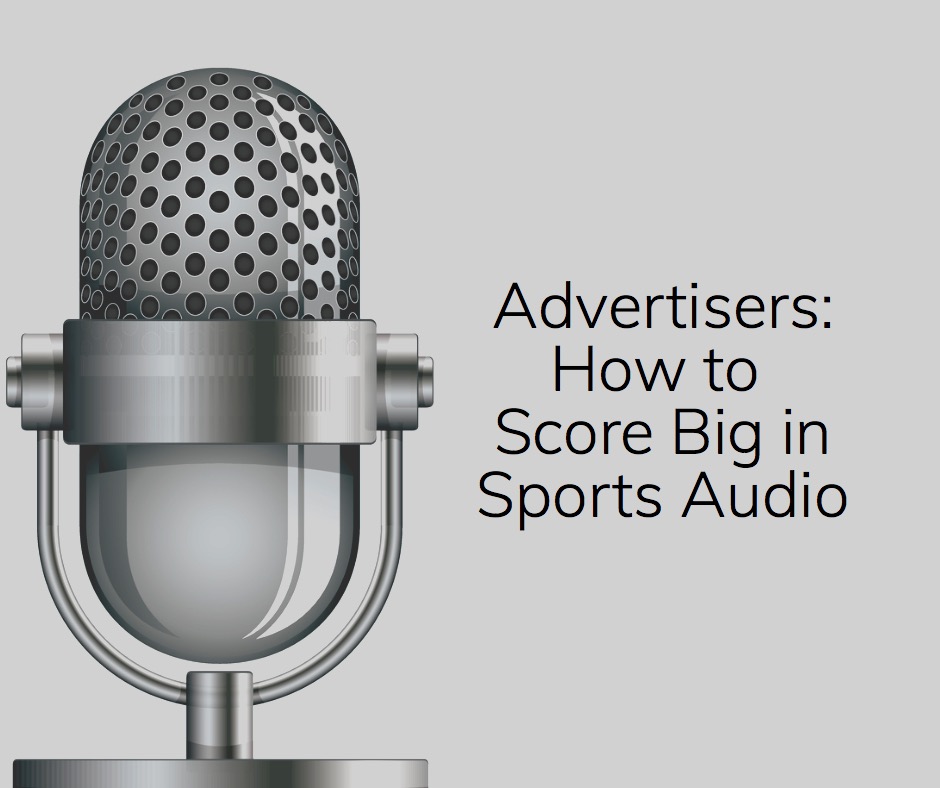 Sports content consumption is trending upward, creating an overlooked opportunity for advertisers.
Average radio listeners eighteen and over consumed more than 79 hours of sports content each week in 2017. That's an increase from fifty-seven hours per week in 2012, according to Nielsen. That increase reflects how radio content reaches consumers.Listeners are being drawn by new methods to tune into their favorite topics. Platforms such as smartphones, tablets, and PCs are now increasingly available for sports fans. Along with traditional radio, listeners now have apps, online streaming, and podcasts at their disposal. Indeed, sports talk shows are not just referred to as sports radio anymore, but rather sports audio.
So why is sports audio a potential gem for advertisers? One reason is the ability to target large numbers of listeners. ESPN Radio reaches nearly 50 million Americans weekly on its more than 400 affiliates throughout the United States. When asked which sources listeners used to access ESPN radio, 71 percent listened on traditional AM/FM radio, 46 percent through streaming, and 25 percent on podcasts.
Another reason to consider sports audio is to target male audiences. Between 80 and 90 percent of ESPN's listeners are male, according to Senior Vice President Traug Keller. Entercom, an American broadcast company with roughly forty sports radio stations, notes that 71 percent of its weekly listeners are male. With such a large slant in listeners, advertisers are creating marketing campaigns focused on capturing the male audience's attention.
Contrary to the stereotype that radio listeners are old, the average sports audio listener is actually younger than the typical cable and broadcast television viewer. Nielsen's sports media report states the median age for audio is forty-four years old compared to forty-eight for television. The report also notes that most listeners are college graduates.
Sports audio allows marketers to target specific segments in sports talk shows or events. An advertiser can sponsor a specific point in a show; for example, a host can state, "Today's player of the game is brought to you by…" After hearing that, fans then associate the player of the game with the company sponsoring the segment. A company can market to a specific sport as well, perhaps choosing to broadcast its ads on shows strictly about golf.
Sports audio listeners tend to stick to shows that involve their favorite sports, teams, or radio personalities. The audience in sports audio spend 58 percent of their tune-in time listening to their favorite stations. Sports listeners tend to bond with a specific host. It may be the opinions of the host, how the opinion is voiced, or simply because the listener's favorite team is often covered. Listeners form a connection with the host because the host makes them feel as if they could follow their favorite teams together.
Major media companies have localized shows focused on a specific region, such as Fox Sports Detroit or ESPN Boston, but many sports teams produce their own local broadcast of games and events. Local television and radio stations will also cover the hometown teams. With so many outlets available, companies can look at sponsoring local teams to generate a connection with the community.
Sports audio is evolving. Media outlets and teams are still broadcasting on traditional AM/FM radio, but are now incorporating platforms such as mobile apps, streams, and podcasts. Listeners can tune-in throughout the day at home, in the car, and at work.
If you're looking to take advantage of a large audience and connect with a male-dominated market, give sports audio advertising a try.