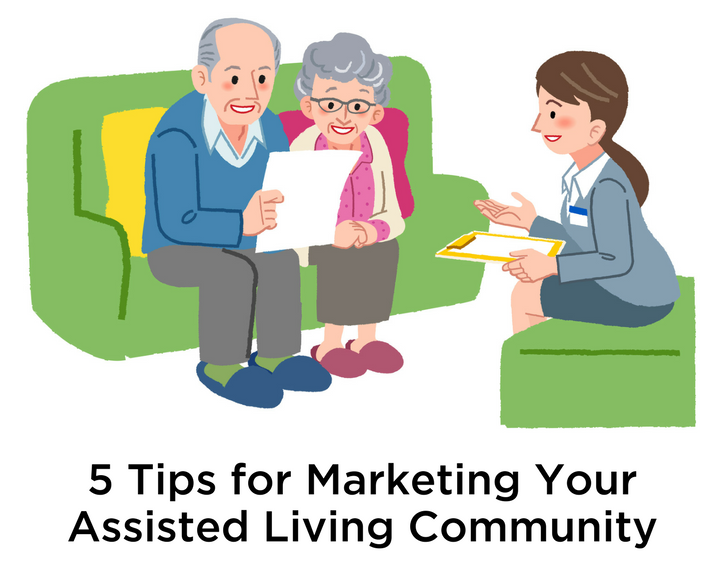 A Guest Blog Post: Gayle Young
Marketing assisted living communities to seniors—who wish to remain independent but oftentimes require help with daily living activities—is becoming more and more challenging. There's increased industry competition chasing an aging Baby Boomer population; and that means your prospects have more assisted living options from which to choose. As a result, your vacancy levels could be higher than you like.
Here are a few questions to ask yourself when marketing your assisted living community. (HINT: the correct answer to every question is "yes.")
Are you "tour ready" at all times?
You never know when "hot prospects" might stop by for a tour. Are you happy with the way your staff greets visitors? Have you walked through your building and model rooms lately, to see with your own eyes how it presents?
Make sure to train your receptionists how to greet prospects. For example, do they know what basic information to collect? Do they know to contact you to conduct the tour—and who to call when you are out of the building?
If you haven't done so recently, take yourself on a tour. Invite a coworker along as an extra set of eyes. Make certain the model room is clean—free of cobwebs in the corners—and that closets aren't being used as short-term storage.
Remember, in assisted living communities, first impressions matter.
Is it easy to RSVP for your onsite events?
Hosting on-campus events for prospects and their family members is a must-do when marketing an assisted living community. It's a chance to show off your facilities, your staff, and your culinary skills—all while helping prospects understand why your community is the best place for them.
With that in mind, do you make it easy for prospects to register for your events? Do your invitations list a dedicated phone line and email address for receiving RSVPs? Can prospects register online?
If it's not simple for prospects to tell you they'll be attending your events, many will likely stay home.
Do you partner with complementary service providers?
Not every assisted living community is equipped to provide every possible service. However, forming partnerships with outside organizations allows you to offer services you otherwise could not.
For example, if you're unable to offer physical or occupational therapy at your community, do you have an agreement with a stand-alone therapy practice to provide outpatient services to your residents? What about a home health agency?
Establishing partnerships provides two marketing benefits. First, it lets you promote more offerings. And, second, your partner providers will return the favor by referring clients to your community.
Are you a knowledge resource for your prospects?
Navigating the new world of assisted living can be daunting for the best of us. Are you proactively providing your prospects with helpful and important resources? And are you tailoring the information you provide so it is relevant to your prospects' specific questions and needs?
Try to answer any questions prospects might have, even if the answers mean losing them as potential residents. Remember, not everyone is a good fit for your community. The goodwill you earn by helping families make these difficult decisions will result in positive word-of-mouth advertising.
How's your online presence?
Take a look at your website. It is very likely to be the first place prospective clients search for information about your assisted living community. Is your site easy to navigate? Is it mobile friendly? Is it friendly for senior eyes?
If your website hasn't been updated in a few years, don't wait any longer. Prospective residents and their families are searching online for answers to their questions about assisted living. The more information you provide through well written content and online tips and solutions, the more they'll view your organization as experts. And that increases the chances that they'll turn to your community for their assisted living needs.
Galye Young is Director or Marketing, Communication, and Public Relations for Sunset Communities. An independent, nonprofit organization, Sunset offers assisted and supportive living at Sunset House and Sunset Village, independent living apartments at The Woodlands, active living housing at Fieldstone Villas, and hospice and palliative care through our Ashanti Hospice service.