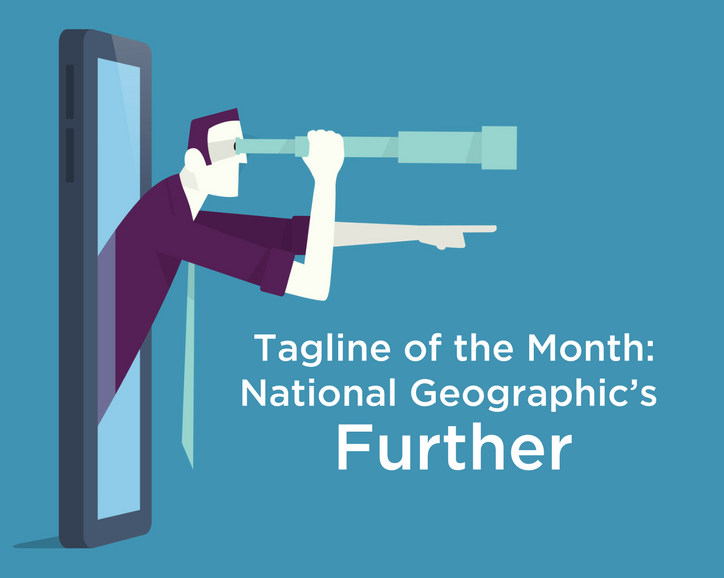 As part of a global rebranding effort, National Geographic has unveiled a new tagline: "Further." The company will use the slogan across various media properties, including its magazine, television network, and online presence.

"We sought a brand tagline, something that could define us, that could really serve as our north star," explains Declan Moore, National Geographic's CEO. In "Further," Moore says the company found "a rallying cry" that tells audiences and advertisers "we embody a relentless pursuit to go deeper."
National Geographic's rebranding also includes dropping the word "Channel" from its television network's name. The name change acknowledges that consumers watch the network's programming online as well as on television.
Moore says the rebranding objective was to "reinvent National Geographic for the 21st century and in so doing, establish the world's leading premium brand in science, exploration, and adventure."
The rebranding coincides with this month's launch of Mars, a miniseries that represents the network's shift to fewer, higher-quality programs.