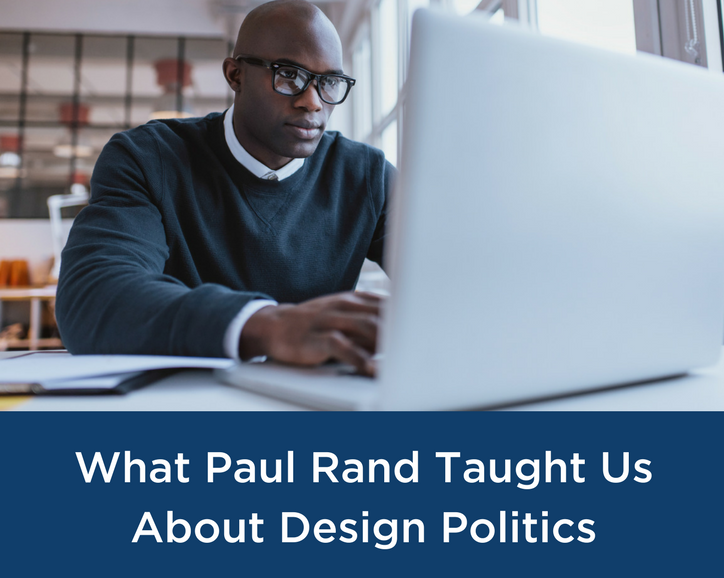 At The Creative Block, some of our best work never makes it to our website's portfolio page. Instead, it ends up on the proverbial cutting room floor, laying victim to a client's personal design opinions. While client micromanagement causes a hit to our creative egos, its detrimental effect on the customer's business objectives is what's hardest for us to watch.
We certainly love creating great looking designs, but we pride ourselves in producing work that actually gets results for our clients. Toward that end, we research everything from generational influences on the customer's target audience to which words resonate best with desired consumers—all prior to starting the graphical design process. By the time our clients see our final products, we've done our homework to create effective designs.
So, when a customer places more stock in their opinions or preferences than in our expertise, we have to swallow hard while submitting revisions we believe will be ineffective.
The Politics of Design
In his book, A Designer's Art, legendary graphic designer Paul Rand laments this phenomenon. Rand refers to it as the "politics of design." Businesses, Rand argues, place decision making in the hands of employees whose design inexperience makes them anxious and, thus, prone to nitpicking and second-guessing. Whether it's their lack of knowledge, insecurity, or their need for control, these executives make a designer's attempts to produce good work futile.
Of course, graphic designers are not the only professionals open to client critique. But as Rand puts it, "The designer is especially vulnerable because design is grist for anybody's mill."
In other words, when it comes to design, just knowing what they like or dislike qualifies everybody as experts.
Unleash Your Experts
Too many executives hire designers to promote their companies' own special expertise, only to ignore the recommendations from the marketing experts they hire. The risk in that is twofold. First, it stifles enthusiasm and creativity among those most capable of solving your marketing problems. Second, it drains the creative pool because, as Rand puts it, "Good ideas rarely come in bunches."
Our advice, if you choose not to ignore it, is to find an agency committed to getting results and give its designers the opportunity to produce for you. Who knows, you might just like the look of success.