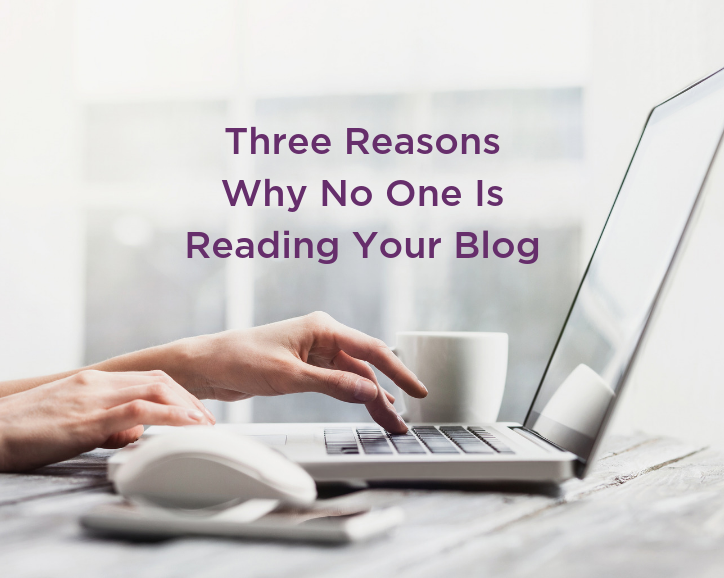 Maintaining a business blog can be a struggle. You might feel as if you're offering great content, and yet, no one is reading it. So why are readers ignoring your content or not coming back for more?
In our experience, a few simple changes could make all the difference in generating better content and, as a result, more readers.
1. Nobody Knows You Have a Blog
One simple reason your blog may not be creating the traffic levels you want is that people don't know it exists. You need to get the word out and sell your content.
Promoting your posts on social media platforms is an easy way to help people find your content. In addition to driving your current followers to your blog, consider expanding your audience by using inexpensive paid newsfeed ads.
Outside of social media, use keywords to attract people who are searching online for information about your topics. Sprinkle keywords and keyword phrases throughout your posts to help search engines drive people to your blog.
Also, try including calls-to-action on your website to encourage visitors to read specific posts. For example, "Avoid these three common blogging mistakes that can cost you readership."
If you're providing valuable content that readers are seeking, spread the word. Let readers know your posts are there—and how to find them.
2. It's All About You
Most readers are drawn to blog posts by their interest in specific topics. Therefore, if your posts only serve to promote yourself or your organization, rather than supplying useful information, visitors might leave without reading to the end.
Merely stating your personal opinions in a business blog piece might turn readers away. An informational article is not the place to share your viewpoints. Provide readers with the relevant information they are looking for, and they will keep coming back.
Blog readers are looking for meaningful information about subjects that matter to them. So give them what they want.
3. Inaccurate or Irrelevant Information
Inaccurate, outdated, or trivial information will chase readers away. Make sure the facts and statistics you provide are relevant. Citing statistics from twenty-year-old sources weakens your image as a current expert. Find recent research that your readers can relate to and support.
Keep your writing clear. If you jump from point to point, you run the risk of turning off readers. Stay focused on the main topic without straying too far off course.
Spreading the word and promoting your blog, providing more facts and less opinion, and using relevant information and statistics are steps that can help generate traffic to your posts.