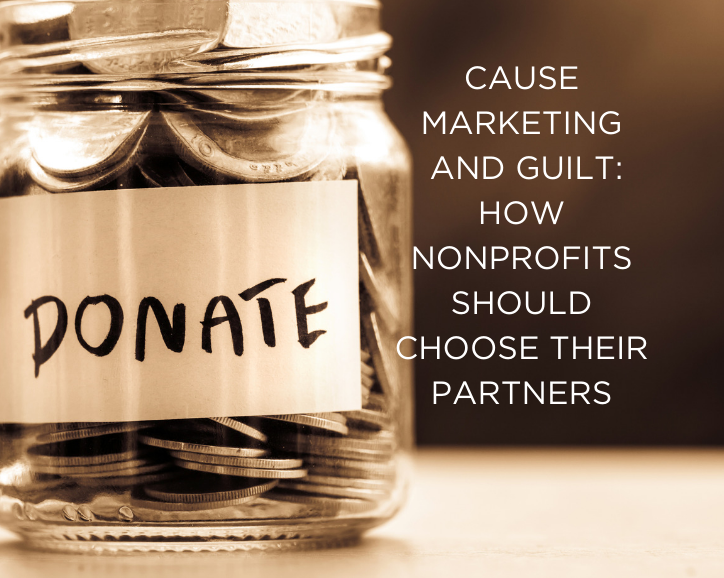 Nonprofit organizations hoping to generate donations through point-of-purchase cause-marketing campaigns should consider guilt when choosing their for-profit partners. Or, more specifically, they should focus on guilty pleasures.
Cause marketing has many proven benefits for businesses, such as increasing sales and deepening customer loyalty. Nonprofits benefit as well, of course, most notably by raising funds. So, when choosing a cause-marketing business partner, charities should follow the money.
One popular form of cause marketing, the point-of-sale campaign, asks consumers to make charitable donations while completing a purchase. The so-called "checkout charity" approach can involve the subtle placement of change canisters near cash registers, or cashiers actively encouraging shoppers to make flat donations or round up their purchase prices to the nearest dollar. Research indicates that many consumers respond with donations out of guilt because cashiers appear to be pressuring them to give.
But a new study shows that consumers are more likely to donate at checkout time when they feel somewhat guilty about their purchases. Customers buying frivolous products or services (i.e., ice cream, designer shoes, theme park tickets) have a greater likelihood of donating at the register than those purchasing practical items (books, paper towels, washing machines).
As it turns out, point-of-sale charity helps us overcome the feelings of guilt, regret, or remorse we often experience when indulging in frivolous purchases. Tying the transaction to altruistic behavior helps lessen our guilt.
The research shows that nonprofits looking for point-of-sale cause-marketing partners should concentrate on the products those businesses sell.