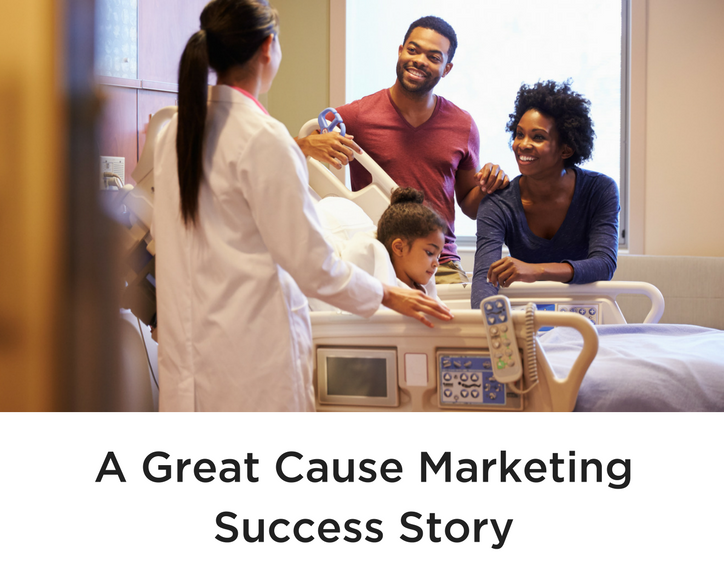 In the early 1970s, doctors diagnosed Philadelphia Eagles tight end Fred Hill's three-year-old daughter with Leukemia. Hill and his wife remained by their daughter's hospital bedside throughout her treatments, sleeping in chairs and making meals from vending machine food. Seeing that countless other parents were in similar situations, Hill knew there had to be an alternative for families living in hospital waiting rooms.
Hill recruited his Eagles teammates to help raise funds for the Leukemia Society of America. The team's early fundraising success led to a meeting between Eagles' general manager Jim Murray and pediatric oncologist Audrey Evans. Dr. Evans, head of pediatric oncology at Children's Hospital of Philadelphia, shared her idea of a home-away-from-home for families whose children were undergoing treatment at local hospitals.
With St. Patrick's Day approaching, Murray approached area McDonald's franchises about donating a portion of their Shamrock Shake proceeds to help purchase an old seven-bedroom home. McDonald's regional manager responded that his restaurants would contribute all their Shamrock Shake profits if the Eagles named the house after the chain's mascot, Ronald McDonald. The Eagles agreed, and the first Ronald McDonald House® opened in 1974.
Today, Ronald McDonald House Charities® provides resources and support to families of 7 million hospitalized children annually, in countries around the world. And McDonald's continues its financial support with corporate and franchisee donations, through annual cause related marketing promotions, and by encouraging point-of-sale donations from customers in its restaurants. For their part, customers have contributed more than $200 million to RMHC through donation boxes in McDonald's stores.
Some critics accuse McDonald's of exploiting its philanthropic relationship with RMHC to sell "junk food" to unsuspecting customers. Others point out that McDonald's provides only a portion of the funds necessary to operate RMHC programs. Perhaps the criticism explains why Ronald McDonald House Charities recently changed its logo to include the RMHC abbreviation rather than its full name.
Criticism is inevitable in any cause marketing partnership, but the Ronald McDonald House story shows the community impact companies and nonprofits can make by joining forces.