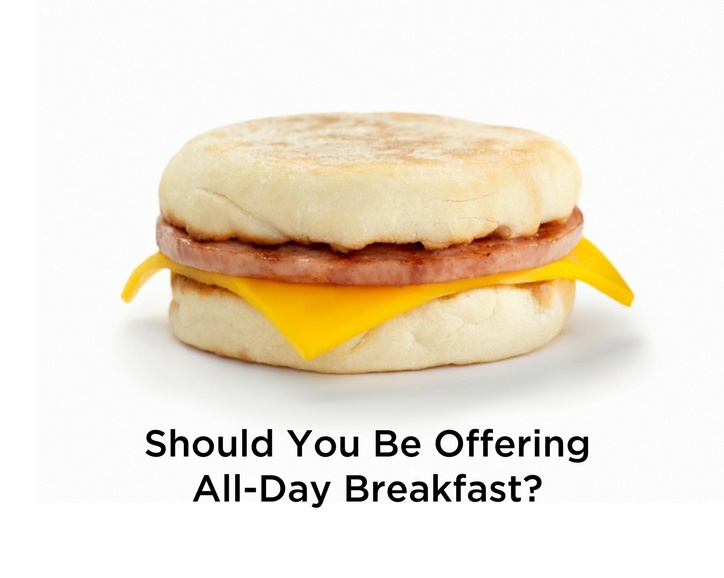 After experiencing disappointing sales for seven straight quarters, McDonald's decided to offer customers what they'd been requesting for years: the option to order breakfast throughout the day. Last October, the restaurant chain began selling McMuffins, hash browns, and other select breakfast menu items all day. And just like that, the company reported a 5.7 percent increase in 2015 fourth quarter U.S. comparable-store sales.
All-day breakfast has helped bring back customers who haven't visited a McDonald's in years. What's more, some regulars are adding breakfast items to their usual lunch or dinner orders, thereby increasing the company's average ticket amounts. Now, McDonald's is expanding its all-day breakfast menu in some stores.
Why, despite customer demand, did the Golden Arches wait four decades to offer all-day breakfast? For one thing, some McDonald's managers and franchise owners bemoaned having to install extra equipment and teach employees how to prepare breakfast orders alongside lunch and dinner. In other words, for too long the company listened to its internal naysayers rather than its customers.
It's common for companies to put operational needs ahead of customer satisfaction. For example, my favorite local men's clothing store offers the coolest, hippest styles in town. But rather than carrying pants in various lengths, they offer only 34-inch inseams. With in-house tailoring, their reasoning is they can keep inventory costs down by providing free alterations. So, I can buy my jeans two inches shorter, but I have to wait a week to ten days to wear them.
As McDonald's learned in recent years, as long as no one else offers all-day breakfast, customers won't mind your reluctance to change. But when your competition begins providing what people are asking for, you'll eventually lose business.
What are your customers requesting that you're refusing to offer?