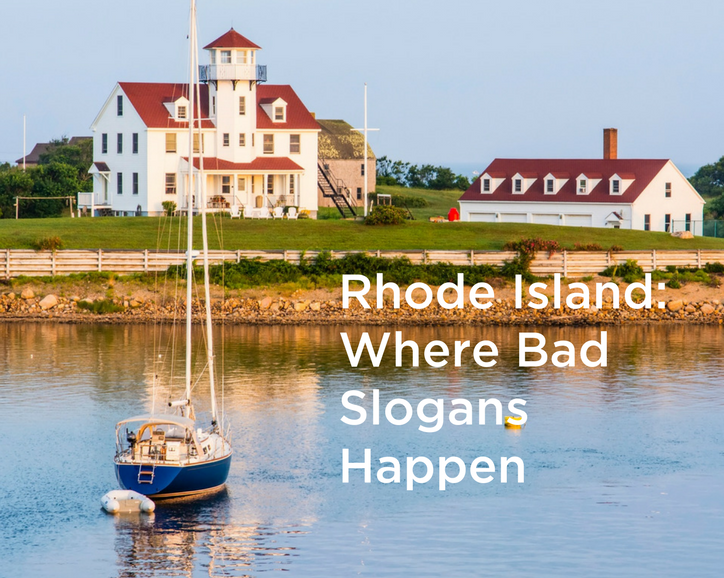 Hoping to attract more tourists and businesses, Rhode Island officials recently commissioned a $5 million marketing campaign that included a new logo and tagline. The state hired world-renowned graphic artist Milton Glaser, who previously created the popular "I Love New York" logo. Glaser proposed ten logo/tagline options, and all underwent market testing. Half a million dollars later, the winning slogan was announced:
"Rhode Island: Cooler and Warmer."
We're sorry, what? Cooler and warmer? The Ocean State's residents were rightly confused.
The confusion didn't stop with the tagline. A new video intended to highlight the state's many attractions included a scene with someone skateboarding near a harbor; turns out the harbor was not in Rhode Island, but in Reykjavik, Iceland. It didn't take long for residents to begin mockingly referring to their state as "Rhode Iceland."
But there's more. Some restaurants featured on the state's tourism website were actually in Massachusetts, not Rhode Island.
Public backlash from the fiasco led the state's chief marketing officer to resign and caused political harm to first-term governor Gina Raimondo. And the high-priced slogan has been dumped.
Whatever new tagline emerges from the mess, the Cooler and Warmer state is now poorer and wiser.