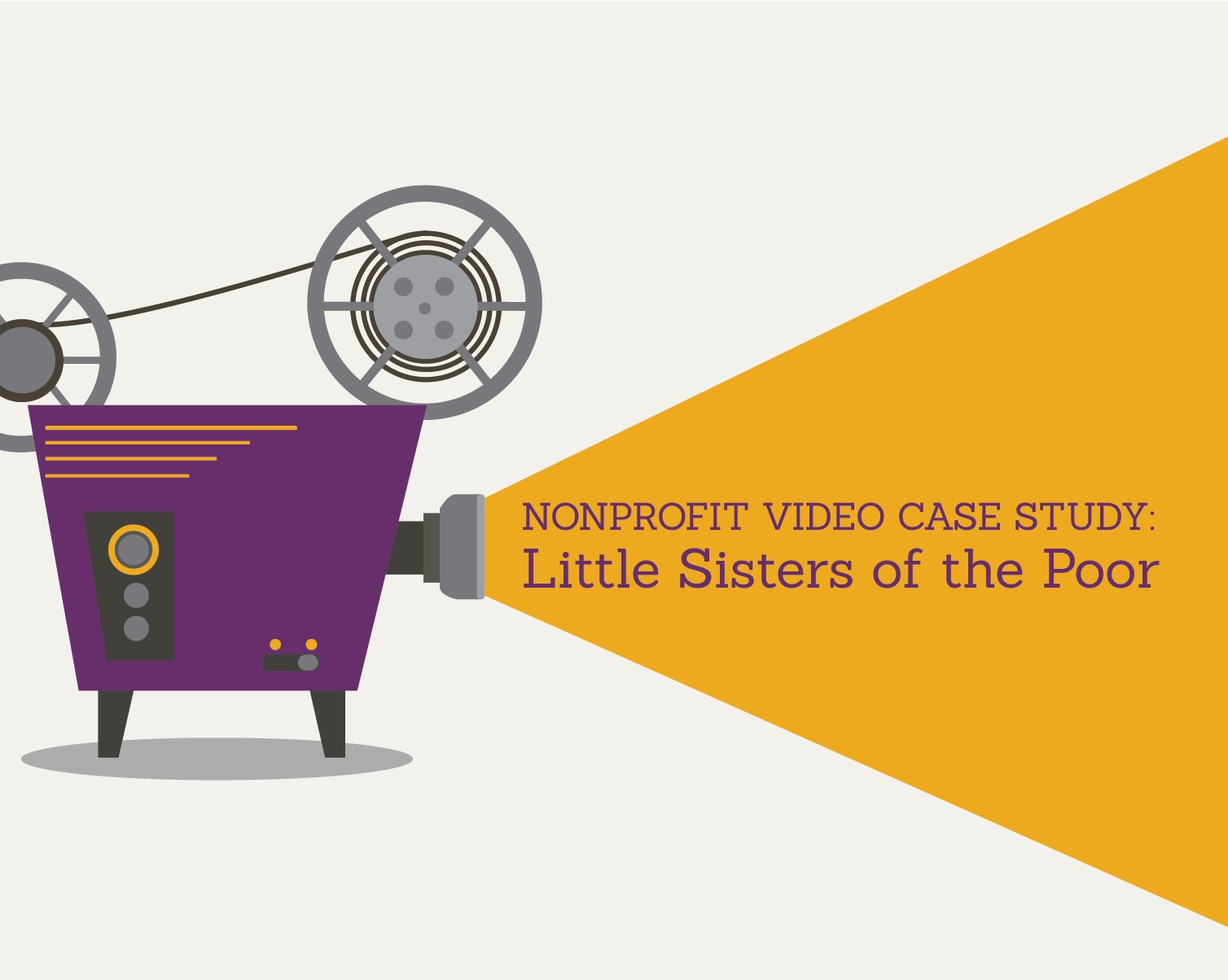 The Little Sisters of the Poor's Sacred Heart Home was preparing for its annual fundraising dinner and hoped a unique nonprofit video could help explain the organization's traditions and philosophy. Specifically, the Sisters wanted a video to answer two frequently asked questions: why is a home for "the poor" so nice, and why doesn't the organization maintain an endowment fund?
As it turns out, the Little Sisters of the Poor's rich history holds the answers to both questions. So we suggested creating a nonprofit video that featured the Home's Sisters and staff members relating the organization's past to the present.
We developed two scripts. Three Sisters used the first script to tell the story of St. Jeanne Jugan, founder of the Little Sisters of the Poor. In the video, they recount how St. Jeanne took a blind, disabled woman into her home in 1839, and how that fateful event led to a mission of caring for the elderly. The Sisters explain that St. Jeanne strived to provide a nice place for her charges to live. "Take good care of the aged," Jeanne once said, "for in them you are caring for Christ Himself."
In the second script, three staff members describe how Sacred Heart Home maintains St. Jeanne's example, including her reliance on collaboration, partnerships, and God's providence to provide for the Home's future expenses. Through editing, the stories are juxtaposed to create a then-and-now comparison that answers the two commonly received questions.
You can see the video here.
We teamed up with photographer and director Nick Amrhein to produce the nonprofit video, and his talents shine through in the final product.
As this case study shows, if you need a nonprofit video that effectively delivers your organization's message, try employing the old-fashioned art of storytelling.